Projects
Here you can find some projects I have worked on and companies I have worked at . You can download my résumé or see my code on Github.
Technologies I have used
Python (Django, Flask), PHP (Zend), Ruby (Ruby on Rails), MySQL & PostgreSQL, HTML/CSS/Javascript, ReactJS, Apache, Ansible, Heroku, Azure, Git.
Tools I have used
Figma, Miro, Trello, GoogleForms, Github/Gitlab, Jira, Basecamp.
Methodologies I have used
Agile (Kanban and Scrum), ShapeUp, TDD, CI/CD.
Companies I worked for (in reverse chronological order)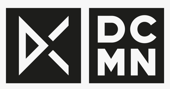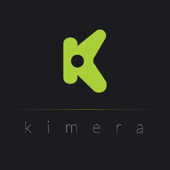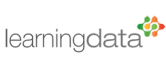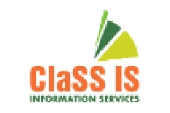 ---
MakeYourMaps & Sync (CareerFoundry Product Management Course) | 2023 | Github
MakeYourMaps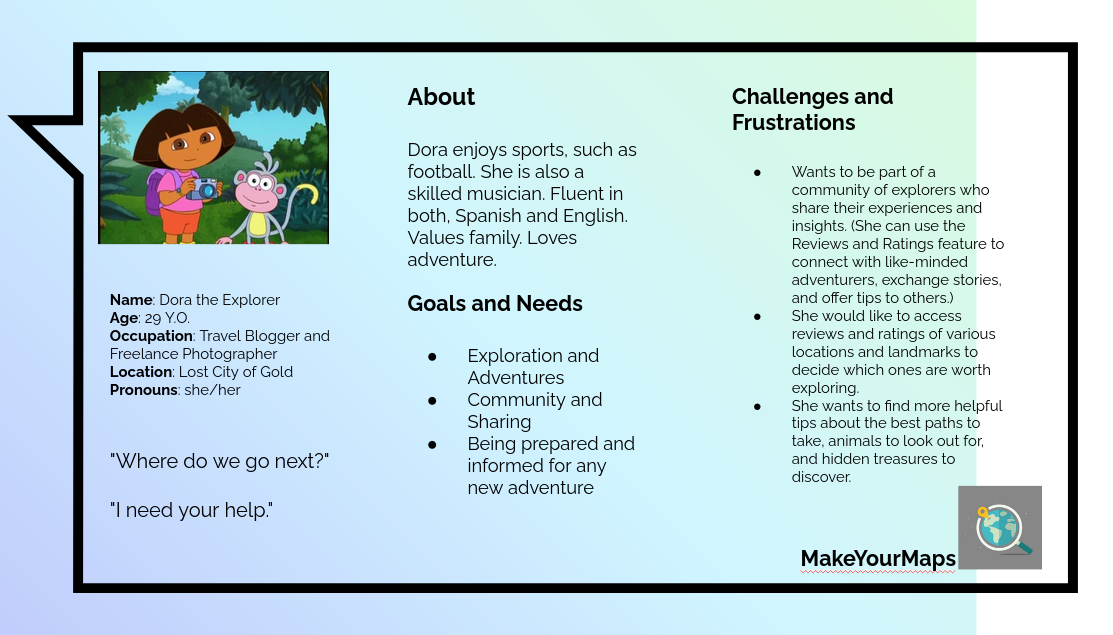 GoogleMaps-like product.
Wrote Product Requirements Document. Wireframing. OKRs and KPIs.

User and Market Research and Prioritisation. Persona and Persona Spectrums creation.

Roadmapping. Solution Ideation and Success Measurements. User Stories.
Sync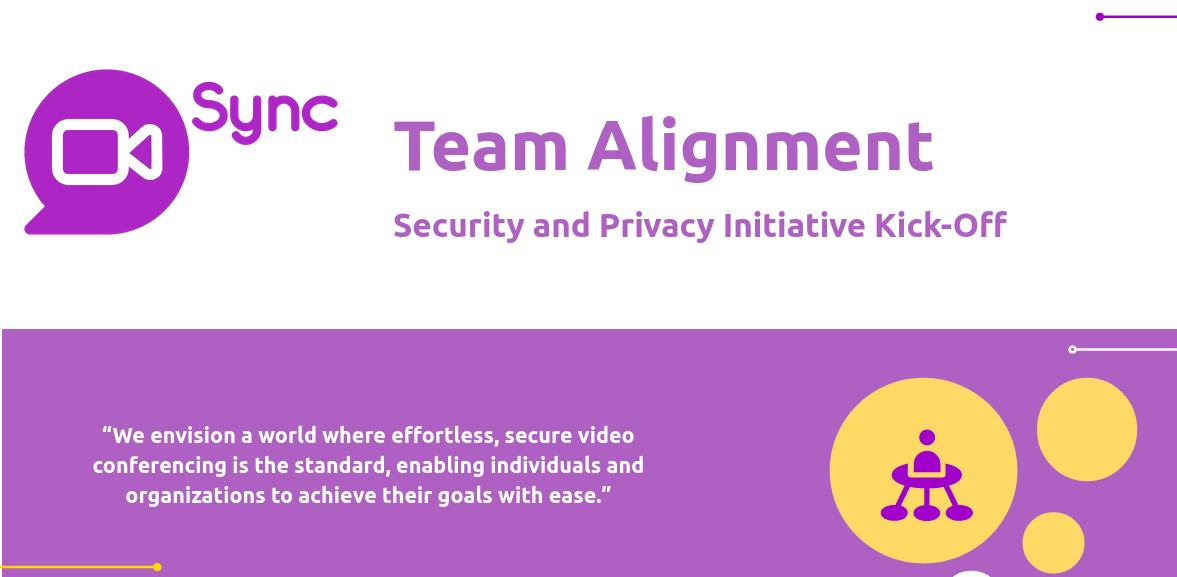 Video Conferencing product.
Vision and Mission. Problem Statement. User Flow.

Assumptions and Valuable Research Planning.

Reasearch Data organisation and analysis. Running Brainstorming sessions.

Team Alignment and Conflict Resolution.
Babbel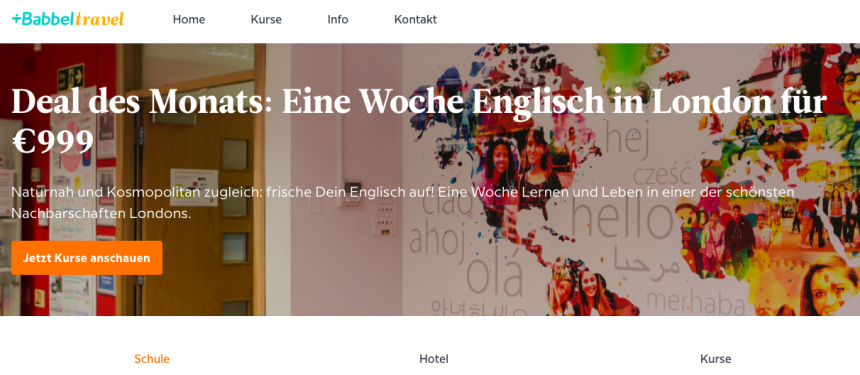 Learning Languages with locals.
Used Python (Django Framework) in the backend for the REST API and ReactJS with NextJS for the frontend, contributing with new features and mantainance, code reviews, etc.

Collaborated in a cross-functional team directly with Marketing and Customer Support teams to deliver features for the Language Travel platform.

Participated in Agile ceremonies and Brainstorming & Ideation sessions.

Presented product updates at company-wide updates meetings.
Babbel Guide | 2021
Babbel's Guide for learning Languages
Worked within a team on the Discovery and Ideation of a Guide Platform for language learners.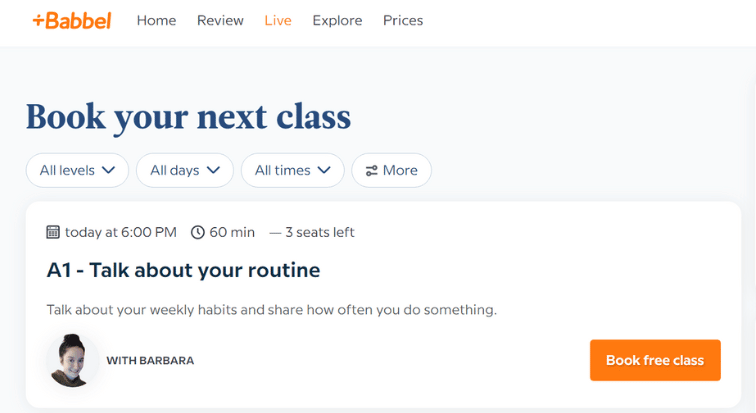 Used NodeJS and Typescript on the Backend of the Live platform, which had an Event Driven Architecture and used DynamoDB.

Contributed with new features and mantainance, code reviews, etc.

Participated in Agile ceremonies and Brainstorming & Ideation sessions.

Attended User Interviews during the Discovery process.
DCMN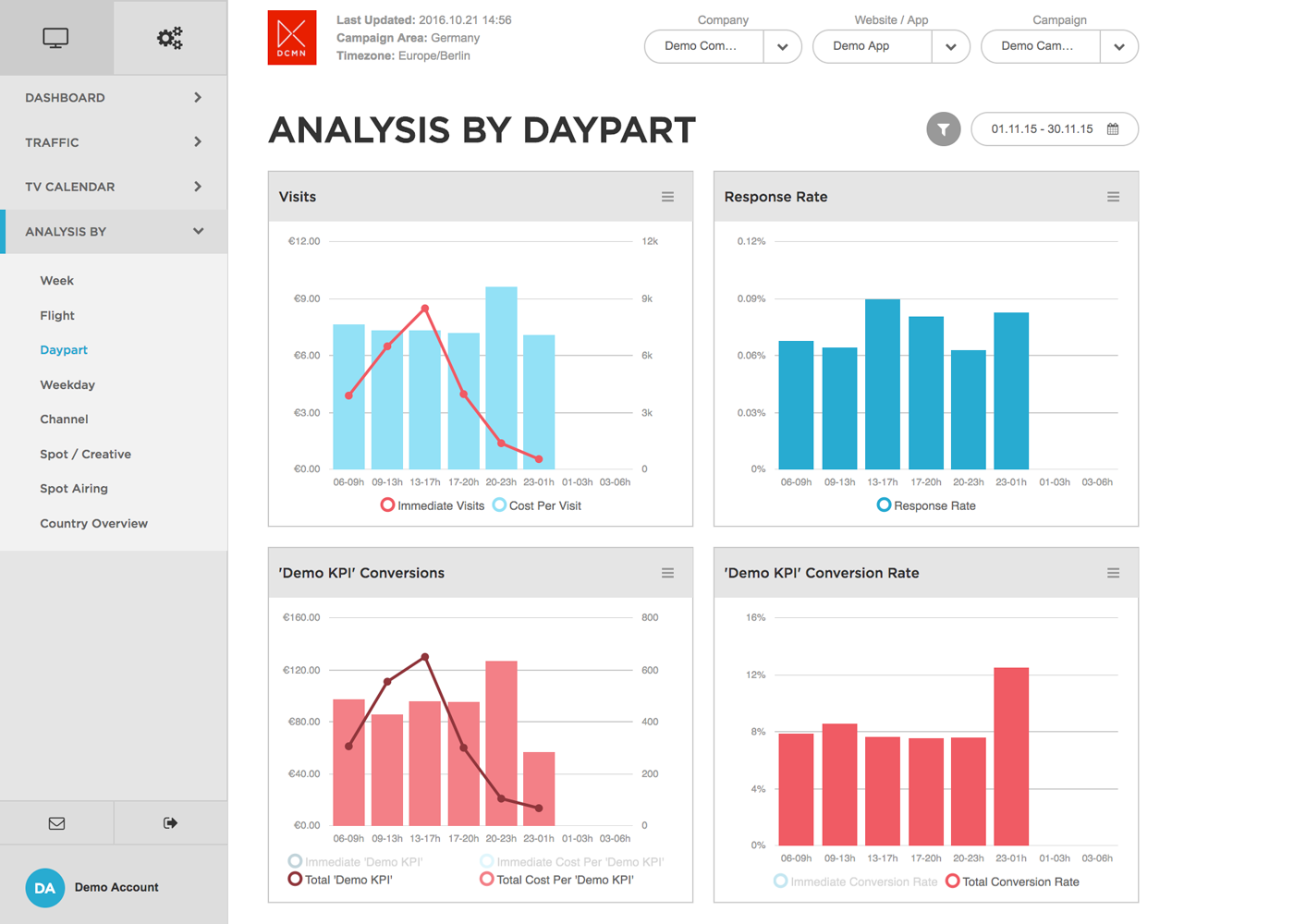 Offline (TV) and Online (Mobile) analytics service.
Used PHP (Zend Framework) for the Offline Analytics RESTFUL API, contributing with new features and mantainance, code reviews, etc.

Used ReactJS and Less on the frontend side of the TV Analytics tool.
DCMN DSP | 2017 - 2018
The Demand-Side Platform consisted of many Go microservices and a Rails backend + frontend. Management of add with rogrammatic advertising, real-time bidding, rich media ads, etc.
Took over the Ruby on Rails API of the newly acquired Realzeit DSP platform, where I worked closely with our CTO and Project Manager.

Contributed with new features and mantainance, code reviews, etc.

Participated in Agile ceremonies and Brainstorming & Ideation sessions.

Delivered interactive ads compatibility feature for our DSP platform.
Kimera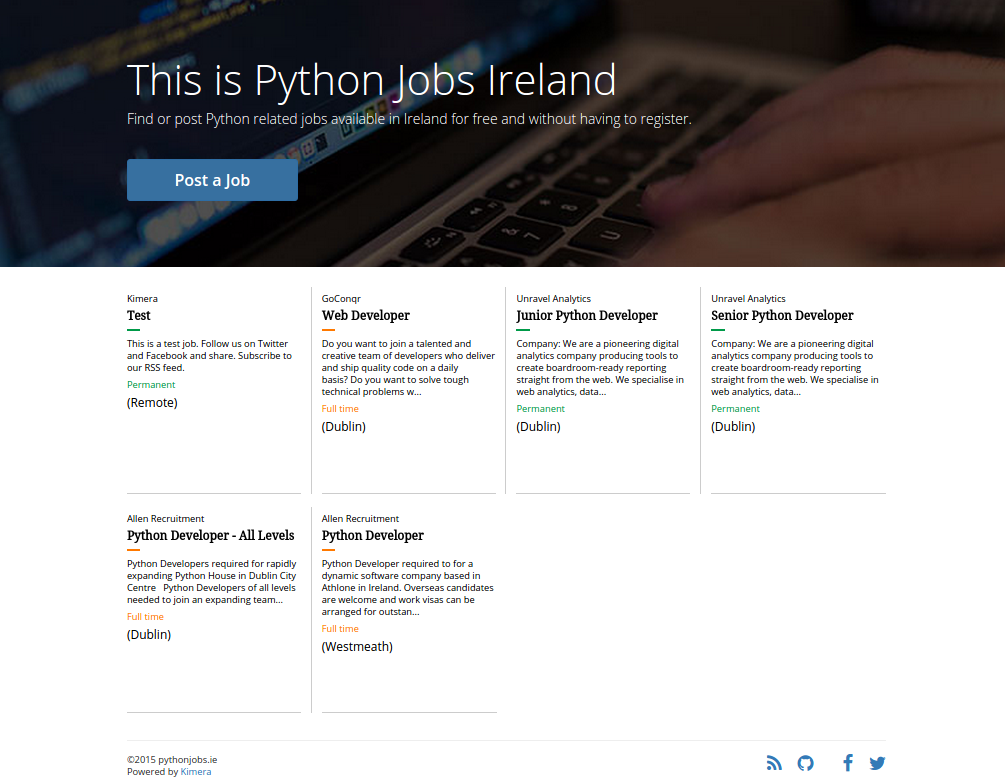 An Open Source jobs board for Python, the programmming language, exclusive to Ireland. It was built using Django and it is deployed to Heroku through Travis CI.
Collaborated in a team of three, another developer and a designer, writing backend code, unit testing and writing documentation.

It was a success among the Python community in Dublin and during the Pycon Ireland 2015 Sprints we had a few external pull requests.
ClassIS | LearningData
Classis | 2013 - 2016 | Github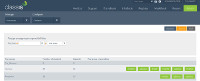 A School Management Information System, a multi tenant web application, written in a custom PHP framework. Running on Apache, MySQL for database and Git for version control.
It is a complete student tracking, reporting, and information management. A different instance was deployed for each school, on their own servers, which we maintained and supported.
Delivered multiple features and improvements for backend, frontend and infrastructure. Used PHP, jQuery, and CSS.

Added Capistrano to automate the deployments to each of or all instances, this addition made updating all the decentralised instances a much faster process.

Implemented various third party integrations for file sharing, such as Dropbox and Google Drive, and information synchronisation with Active Directory and MSSQL databases.

Created customised XML and XSLT templates for school reports.

Successfully implemented SEPA payments integration.

Regularly collaborated with users (teachers) and provided them with Technical Support.

Successfuly migrated our servers to Azure and managed them. Added monitorisation and automatisation which improved our efficiency and downtimes significantly.
Classis Ansible | 2016 | Github
Ansible recipe written for automatisation of Classis.
Implemented to improve the efficiency and speed of the development process.
Classis API | 2016

A REST API written using Flask Python framework and its web client written in Javascript/jQuery.
Designed and built a REST API for the Teacher Portal using the Flask framework (Python) for integration with other systems, which decreased the time for manual export by 50%.
Classic | 2014-2015
Mantained and added a few new features to a School Parent Portal written in PHP using the ELGG framework.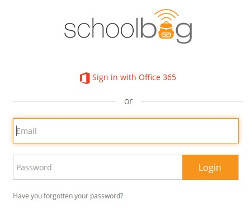 An e-diary application for teachers, students and parents built using Phalcon PHP.
Delivered an Office 365 integration, synchronisation with the directory and authentication, as well as adding Schoolbag to Azure Marketplace.

Implemented various other API integrations (REST and SOAP) from data providers such as: Classis, Advanced Learning, VSWare, LDAP and Active Directory.
---
Random
python_collection | 2018 | Github
A collection of python scripts exercises.
REST API using Lumen PHP microframework for Device Type and OS detection and ReactJS for client.
whatsapp_parser | 2018 | Github
Parser for Whatsapp exports. Jupyter Notebook and matplotlib graphs for whatsapp stats: Github.
pokestats | 2018 | Github
Command line tool for PokeAPI stats.
magicsquare | 2018 | Github
Script that builds Magic Squares with dimension n*n, where n is an odd positive integer.
restaurants_api | 2018 | Github
REST API for restaurants using Django REST Framework.
trees | 2018 | Github
A simple Python script for POST requests only using the standard library.
python_cv | 2018 | Github
A Python script to generate a CV and cover letter.
htmltopdf | 2016 | Github
A small API to convert a URL to a PDF file and download it. Written using Flask Python framework and deployed to Heroku through Travis CI.
dotfiles | 2016 - Present | Github
My customised dotfiles (tmux, vimrc, zshrc).
---
School Internships Management System | 2012
A management system for the students' internships. It was built in PHP with IIS web server and MySQL for the database.
Designed the frontend, the architecture and wrote the backend code in a team of four.
Websites
Personal website, mariusavram.com. Built in Jekyll and deployed to Github Pages.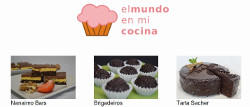 Mum's recipes website, elmundoenmicocina.es, for desserts around the world. Built in Jekyll and deployed to Github Pages.
Designed Logo, took photographs of the desserts, and ate a lot of them.
Follow her instagram to see her latest recipes.
Magneto Producciones | 2012
Corporate website for Magneto Producciones. Participated in a team of three writing frontend code.
---
Volunteering and additional experience
Taught children programming (HTML, CSS, Javascript, Python, Scratch) during a year at a local Coder Dojo in a Youth Club (Coder Dojo SWICN).

CoderDojo is an open source, volunteer led movement orientated around running free not-for-profit coding clubs and regular sessions for young people aged 7-17. CoderDojo puts an emphasis on self motivated learning through project work, peer to peer mentoring and the creation of socially innovative projects.

Tasks included teaching children, aged 7 to 15, programming in HTML, CSS, Javascript, and Scratch, organising exercises and lessons, as well as interacting one on one and giving feedback.

Volunteered at Collision Conf 15 in Las Vegas and Web Summit 15 in Dublin.

Participated in various hackathons and Startup Weekends between 2013 and 2016.
---
You can send me an email.
You can download my résumé.